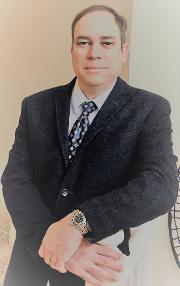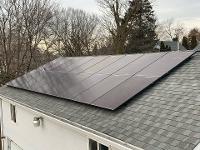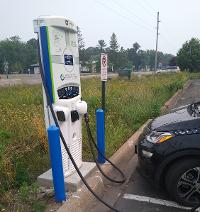 José J. Rivera, PE, LEED AP
Senior EE for Solar Energy, EV Charging Stations, Telecom sites, Data Centers, Buildings & Infrastructure -President
Energetic engineer with over 20 years of experience in Solar Energy, Telecom sites, Buildings and Infrastructure.
Has engaged many design works and teams, technical reviews of construction documents, building and site surveys, inspections, electrical infrastructure evaluations and systems (LEED) commissioning.
Has breadth of project experience in city infrastructure, substations, municipal, aviation, education, healthcare, commercial, industrial and residential facilities.
José is a leader in Power Engineering for Wireless Telecom sites, EVCS, and Solar Energy, having delivered thousands of projects and engineering calculations for every main player of the US cellular phone industry (T-Mobile, Sprint, AT&T, Verizon); and for Solar Energy and EV Charging Stations installers nationwide. He also performs Engineering Supervision (withreview & stamp) for permit documents.
He worked in Saudi Arabia as an advocate to the Kingdom during construction and commissioning of electrical industrial infrastructure.
José has evaluated and analyzed electrical building systems. Has provided expert (forensic) opinions related to the cause and extent of damage and prepared recommended remedial actions for property owners, municipalities, insurance carriers, and attorneys. His project experience includes commercial and residential facilities that have been subject to damage related to installation, construction, design defects, fires and hurricanes. And has performed engineering evaluations following historical events such as Hurricane Harvey and Hurricane Michael.
José's successful and fulfilling career is based on work ethics, integrity, team-work and reliability.
He is a bilingual US citizen who relishes in supporting good causes, including sustainable development, humanitarian aid, and global trade strengthening.
Capabilities

Electrical Engineering, Commissioning, Disaster Recovery, Project Management, CADD, Supervision, Inspections, Quality Assurance, EE Supervision, Sustainability & Energy Consulting, Facility Assessments, Forensics, Predominant Use, Billing Audits, Value Engineering, Peer Reviews, Record Engineering, Expert Witnessing
Education
BS, Electrical Engineering (magna cum laude). University of Puerto Rico (USA)
MS course, in Power Engineering. University of Puerto Rico (USA)
Business Marketing Certificate, Collin Co Community College, Texas (USA)
Eaton Consulting Engineering Training
Solar Energy International - NABCEP CEU's
Legrand - Lighting Controls CEU's
Current Registrations/Certification
See the up-to-date list of Jose's PE licenses in the Home Page.
LEED™ (Leadership in Energy & Environmental Design) Accredited Professional, US Green Building Council