We are always ready to offer Electrical Commissioning, LEED related services and Energy Consulting for buildings and systems. We partner with other AEC firms to deliver modern sustainable buildings and infrastructure projects. And can gather and lead MEP teams to support comprehensive commissioning projects.
Our experience includes several school buildings, a stadium, several municipal buildings and wind turbines. We have commissioned emergency power systems, life safety lighting, power generation, and lighting control systems. Recently we supported the commission effort for the new Eating Recovery Center (ERC) in Plano, Texas.
We have multi-year sub-contracts to provide comprehensive Electrical Commissioning to the University of Houston and to the US Department of State Overseas Building Office.
We love to team up with reputable AEC firms to compete for government (RFQ) projects. And incidentally we are M/SBE-HUB certified.
Contact us today for fast, attentive, and cost effective services. Take advantage of our 20+ years of engineering experience.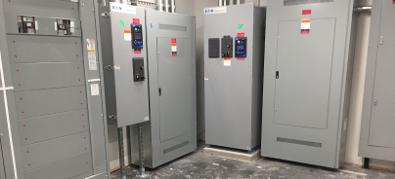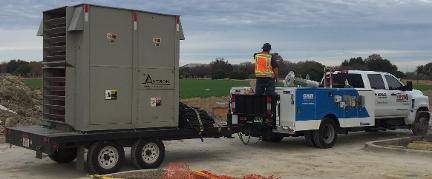 ERC Partial view - Distribution system ERC - Getting ready for the generator load bank testing
We have proudly served the following organizations and firms...
University of North Texas Henneman Engineering Inc. San Angelo ISD Profile Engineering Inc. PSA-Dewberry City of Dallas City of Killeen NV5
and others.